Carbon Management
Carbon Portfolio Management – a New Standard
R&A can help model, develop and implement a carbon management strategy that complements your core hydrocarbon business. Our proprietary software (PortfolioRA) offers a carbon solution which optimizes and ranks your opportunities to ensure an optimal balance to meet your capex, production, NPV/boe and CO2e/boe targets.
Carbon Capture Utilization and Storage (CCUS) – a New Opportunity
Climate change compels us to do more than reduce emissions. We also need to deploy technologies like CCUS that remove carbon from the atmosphere safely, efficiently and effectively. The skills needed to identify, delineate, and plan the injection of CO2 into sub-surface reservoirs requires the knowledge R&A provides. The science behind CCUS is evolving quickly and there are many project uncertainties and risks which project managers need to recognize and quantify to ensure robust decision quality.
CCUS Risk and Volumetric Assessment – a New Paradigm
Successful oil and gas explorers have optimized their skills at assessing the geological chance of success for prospects and accept that there will be a certain economic failure rate. For a CCUS site however, failure can be much more impactful than a single dry hole if the CO2 escapes from the target reservoir or is unable to store the anticipated mass/volumes. Quantifying these possibilities is essential for managing risks which will change through time from storage to injectivity to containment to longevity. A module that extends the application of our probabilistic and risking tool (RoseRA) to injected CO2 volumes and CCUS being sponsored by our industry partners.
Play Based Assessment of CO2 Storage Complexes – A New Understanding
Traditional exploration is evolving to evaluate subsurface CO2 storage complexes and identify prospects within them. To this end, R&A are guiding the incipient CCUS industry to:
Screen and select optimal CCUS sites
Risk and economically rank opportunities
Apply proper volumetric calculation methods for CO2 storage
Test and choose among different development scenarios
Honor regulatory requirements and corporate governance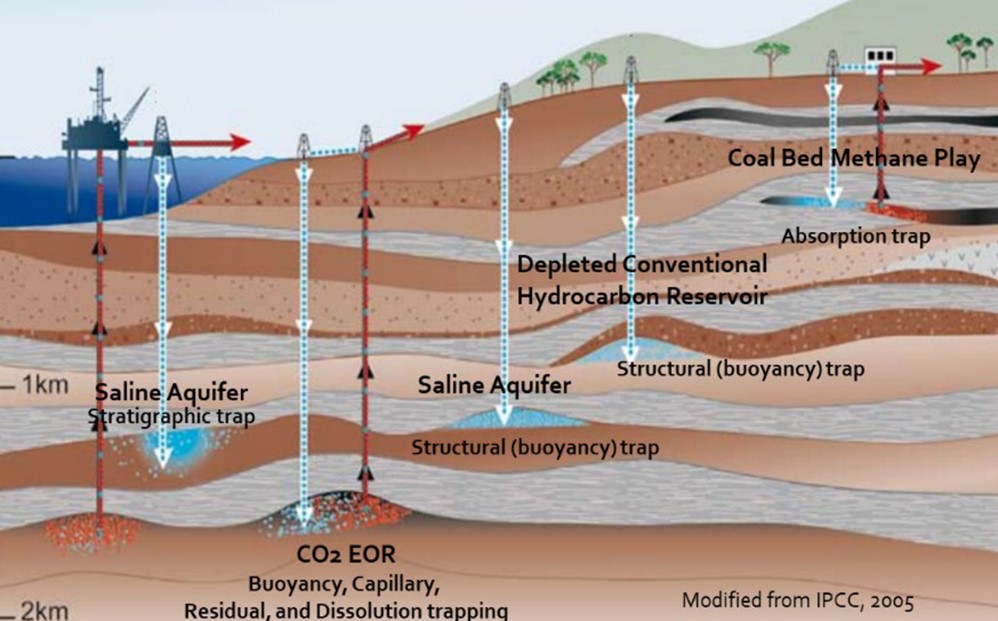 R&A are addressing these questions and more by building software, training courses and consultancy in this evolving sector. Fill out the form above in the right-hand menu bar to get in contact.