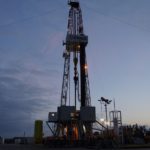 Advanced digital technologies are changing the way energy companies locate and drill for oil in our area and across the U.S. Despite significant resistance on the part of many companies to the adoption of these computerized systems, investments in modern technologies and oil and gas training courses have paid off for many of the leaders in the industry. Understanding the barriers that may exist to implementing these high-tech solutions in your oilfield operations can help you eliminate obstacles and bring your company into the 21st century.
The Rise of Digital Oilfield Technologies
Digital oilfield technologies are already making inroads among the major players in the energy industry. Companies like Shell, Statoil and BP are using these advanced oil and gas reserves evaluation and assessment technologies to determine the best drilling locations and to ensure the most effective use of available resources. By transmitting data from the oilfield to a centralized command post and evaluating it in context with other available information, these companies can make the most profitable choices both in the short-term and for the long-term health of their bottom line.
Budget Constraints Cited by Many
Despite the exceptional return on investment represented by investing in technology in the oil industry, many smaller companies find the initial cost of these systems to be a deterrent. Training was also cited as an issue, especially since the key employees who would receive this training are typically the most valuable in terms of productivity in the field. Nonetheless, oil drilling firms that took on the challenge of investing in these technologies have seen significant benefits from their decisions.
Benefits of Going Digital
Companies that implemented digital oilfield technologies have already seen a number of important benefits, including the following:
Reduced cost for drilling and other on-site operations
Improved compliance with environmental and safety regulations
On-time maintenance for key equipment
Increased efficiency and productivity in the field
Added information that can ensure the most effective use of equipment and human resources
By adopting these new technologies, companies can improve their financial bottom line while enhancing the productivity of their workers in the modern oilfield environment.
At Rose & Associates, we specialize in providing your company with the most advanced tools and software systems to streamline evaluation of leads and prospects, drilling operations and many other aspects of your daily operations. Our expert staff members can provide you with the training and skills needed to take advantage of the modern digital oilfield. Call us today at 713-528-8422 to learn more about how we can help you achieve greater profitability now and in the future.