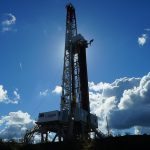 The Permian Basin is attracting premium prices from investors interested in buying in to this highly productive region. Almost 40 percent of all money spent on acquiring land for oil exploration in 2016 was spent in the Permian. Technological advances and expert oil and gas reserves evaluation services have made drilling in this area more profitable and practical than ever before. Here are some of the reasons for the resurgence of the Permian Basin in recent years.
Large Volume of Untapped Reserves
According to surveys conducted by the U.S. Geological Service (USGS), the Permian Basin area could contain as much as 20 billion barrels of oil. The USGS also estimates that the region contains 16 trillion cubic feet of natural gas and up to 1.6 billion barrels of natural gas liquids. This high volume of untapped petroleum makes the Permian an attractive prospect for many oil exploration firms and promises a rich return on investment for companies willing to take the initial risk.
Rising Gas and Oil Prices
The price of a barrel of oil has risen above $50 in recent months, which represents a significant milestone for the energy industry. Low prices have reduced profitability for
many drilling operations over the past few years. In November 2016, OPEC made a historic move to reduce production in an effort to bring supply back into balance with worldwide demand. In combination with other market factors, this action is expected to allow oil and gas prices to maintain their current higher levels for the foreseeable future.
Favorable Industry Conditions in Texas
Texas offers a number of oil and gas reserves evaluation advantages to oil companies that choose to drill in the state, including the following:
Established pipelines and other essential infrastructure for the energy industry
A large pool of skilled labor
Favorable tax conditions
Shorter transportation distances to refineries
These benefits serve to enhance the appeal of oil exploration in the Permian Basin area of the Lone Star State.
Enhanced Training Opportunities
Advanced oil and gas training courses can deliver increased returns on investment for companies in the modern energy marketplace. Petroleum economics training can go hand-in-hand with the modern methods used to extract oil reserves from shale formations. By providing these vital tools to key employees, energy companies can enjoy greater productivity and enhanced profitability in the Permian Basin and in other oil fields and formations across the country.
Rose & Associates offers professional training and consulting in the field of oil and gas exploration risk assessment. Our dedicated professionals can provide your key employees with the knowledge and skills needed to succeed in the competitive marketplace. To learn more about the services, software and training programs we offer, call us today at 713-528-8422. We look forward to discussing your company's future with you.
Save
Save
Save