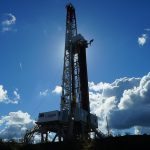 New technologies and improved methods for evaluation of leads and prospects are helping to spur a second shale oil boom in the U.S., according to experts in the energy industry. The advent of new super-spec rigs has made a significant impact in the ability of oil companies to extract more product in less time, allowing for greater productivity in this once-beleaguered sector of the U.S. economy. The recent move by OPEC to cut production has also made oil a much more profitable enterprise and is creating a favorable environment for expansion and growth among more companies.
Bigger, Faster and Stronger
The key to much of the added success and enhanced productivity experienced by companies in the shale oil business lies with the new drilling rigs now in use in Texas and other oil-rich areas of the country. These rigs replace manpower with computing power to make the process easier, safer and less labor intensive. Rather than a crew of men, one man can often perform complex drilling tasks alone with the help of these big rigs and the oil and gas training courses needed to operate them most effectively. The added power made possible by super-spec rigs can reduce typical drill times by about a week. This can allow companies to complete more wells in less time and can boost production to a considerable degree.
Advanced Training Needed
Companies interested in cashing in on this boom in the oil industry are already investing in training for key members of their crews. Courses in oil and gas reserves evaluation, exploration risk and the use of advanced software packages can help oil companies make the most efficient use of their available human and financial resources. Along with innovative new tools and strategies for assessing and analyzing resources and prospect risks, the enhanced capabilities of these super rigs will ensure that the current trend toward increased production and productivity continues well into the future.
The experts at Rose & Associates, LLP, specialize in providing integrated solutions for evaluating risk and resources, managing oil and gas portfolios and assessing the potential return on investment from competing strategies. By investing in training and software support from these proven professionals, oil companies can streamline their operations while enjoying the benefits of advanced educational programs and expert consulting services. Rose & Associates can provide you with the most advanced methods and tools to manage your enterprise effectively. Call us today at 713-528-8422 to schedule an initial consultation. We look forward to the opportunity to help you make the most of the latest oil shale boom.
Save