Player Software – Play Based Assessment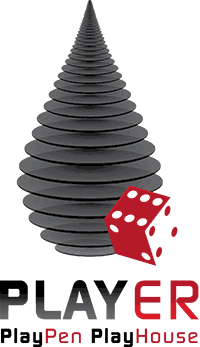 R&A recommends that when an ArcGIS, map-based play solution is required, our customers should use Player©, which we believe to be the best product available today. Player© is developed and marketed with GIS-pax and can be included in the Rose and Associates, Play-Based Exploration course where play concepts are carried through into 'how-to' exercises using the software.
Player©: The simple, elegant solution to manage quantitative Play-based Assessment
Lognormal Solutions and Rose & Associates know that play-based methods enhance prospect risk analysis.  Integrating the two processes helps improve profitability for your company by providing management with more consistent inputs for more informed decisions.  By its very nature, play analysis integrates all available data into a coherent interpretation to highlight the most prospective play segments and where the greatest value from additional information would be gained.
Play-based exploration is more than making regional maps — the value comes from using the maps to guide strategy and validate prospect chance assessments.  For maximum value, the summary maps that integrate the regional, interpretations must be 1) easily updated as new information is obtained and 2) directly linked to prospect chance and volume assessments, so that changes made in map form are quickly conveyed to prospect chance assessments, and vice versa.
Many tools on the market suffer from one or more of the following drawbacks:
Too complex, or overly tied to complex basin modeling software
Supported only a 'traffic light approach' for making color-coded maps that conveyed just relative probability
Generation of the composite maps were controlled by a series of rules that governed the colors – if you did not like the result you had to trick the software into providing a different solution
No direct link to prospect assessment software
For this reason, we were thrilled to report our relationship with GIS-pax, whose Player© software uniquely overcomes the above mentioned drawbacks.
Player© Attributes include:
ARCMAP extension— no need to purchase (or learn) Spatial Analyst—all map consolidations and data analyses are automated, and all processes are controlled by one simple toolbar
A Non-Expert tool, where users can become proficient in a matter of hours
The user controls placement of play segment boundaries, not the software!
Auto-population of vendor datasets such as IHSE
Auto-links to MMRA and other vendor prospect Risk Analysis software packages
Module to automate key well analysis at the play level, including spatial queries of past success rates (see below)
Module to facilitate analysis of discovered fields/pools, existing column height, trap density, and other data (see below)
Customizable chance scheme​
Easy modification of CRS map boundaries as new data/results are acquired
Module for calculating undiscovered (Yet-to-Find) volume
Look and Feel
Player© is quickly becoming the tool of choice within the industry.  Below are a few screen captures to show how the tool works, starting with key well analysis, which is one of the most time intensive, but value-generating, aspects of PBE.
The interface has the standard 'look and feel' of any ARC project with embedded code that drives data importing/exporting/analysis/display, map layer consolidation, and linking of prospect to play data. All aspects of play analysis are controlled from one simple toolbar (arrow).
Note that a 'traffic light' approach is also supported by Player©.
Managing the Key Well Analysis Process
The user establishes a 'play hierarchy' for the stratigraphy of the study area, and then a placeholder is created for each interval for each well loaded into the dataset. By using the import function for IHSE (or other vendor or company data sources), much of the key data is auto-captured.
Even dry holes and invalid tests often provide key news about the extent of different chance elements (e.g., effective reservoir). Using a 'wagon wheel' format, each well is classified as an invalid or valid test (with failure mode for valid tests indicated). Statistics for all wells, or just valid tests, can be extracted, even by trap type.
In addition to automatically spotting well results and prospect locations, Player© makes available summary statistics for play-specific discovery size, success rates, and failure analysis. This guarantees that prospect chance and volume assessments can be examined within the perspective of the play (arrow).
Validating Prospect Chance/Volume Assessments
Player© does the same for play-specific discovery size, which can serve as a powerful 'plausibility check' for volumetric assessments for undrilled prospects. In the figure at right, the yellow dots are predicted mean volumes of a family of undrilled prospects, shown in the context of the play in which they reside.  In this case, the assessments seem to be overly optimistic.
Assessing Undiscovered (Yet-to-Find) Volumes
Integrated analysis of well failures helps calibrate prospect risk assessments and integration of prospect and pool data to calibrate volumetric estimates.
Player© has advanced functionality that comes with the base license where unidentified prospectivity (feature density and size polygons) can be incorporated and then volume, value, and feature counts can be estimated by play level and type. In this tool, yet-to-find and portfolio analyses can quickly be run and evaluated so that your explorers can focus on the high value areas in your area of interest.
Example of a scenario analysis that calculates value, volumes, and a number of features by block in map and graphic outputs:
Training
Rose & Associates and GIS-pax have jointly developed a comprehensive, 4-day course that combines all aspects of our unique 3-day PBE 'concept' course with hands-on training in Player©.  For more information, click here.
Interested? Contact LS for more information or for a demonstration of Player©.